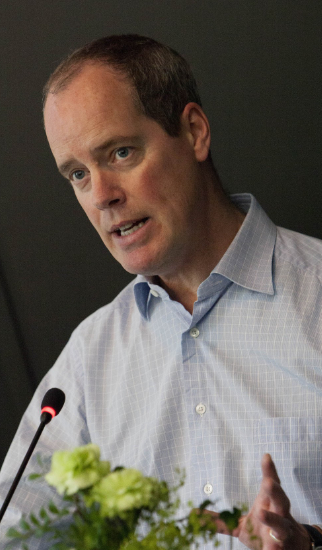 Professor Farrell was appointed to the Chair of Politics at University College Dublin in 2009, having returned to Ireland after two decades working at the University of Manchester (where he was Head of Social Sciences). He is currently Head of Politics and International Relations at UCD.
In 2013 he was elected a Member of the Royal Irish Academy. He has held visiting positions at the Australian National University, Harvard, Mannheim, and the University of California Irvine. A specialist in the study of representation, elections and parties, he has published 19 books and more than 100 articles and book chapters.
His most recent books include:Political Parties and Democratic Linkage(Oxford University Press, 2011; paperback 2013), which was awarded the GESIS Klingemann Prize for the Best Comparative Study of Electoral Systems (CSES) Scholarship, A Conservative Revolution? Electoral Change in Twenty-First Century Ireland (Oxford University Press, 2017), The Post-Crisis Irish Voter: Voting Behaviour in the Irish 2016 General Election (Manchester University Press, 2018), and The Oxford Handbook of Irish Politics (Oxford University Press, forthcoming). His current work is focused on constitutional deliberation, and in that capacity he was the research director of the Irish Constitutional Convention (2012-14) and the research leader of the Irish Citizens' Assembly (2016-18). In November 2018 he retired as (founding) co-editor of Party Politics. He is a member of the executive committee of the European Consortium for Political Research.